Enless and Meungo collaborate to offer a complete solution for energy performance monitoring
Eager to offer its English-speaking end-users a turnkey solution to effectively monitor their energy consumption, Enless is launching a promising collaboration with MEUNGO, a young Dutch IoT solution provider.
It is quite natural that the two actors began their close cooperation. MEUNGO, which offers the possibility to connect 95% of the market's radio sensors by enabling data connection and visualization in less than 24 hours, quickly attracted the attention of Enless Wireless wishing to orient its customers towards a flexible solution that is quickly implementable. "Our first impression is that the platform is clear and the dashboards easy to configure. We can see that the platform is adaptable to a wide variety of applications, which is positive, "says Victor Petit, Sales Engineer at Enless Wireless.
David Rijsman, founder of MEUNGO, emphasizes his confidence in the collaboration: "The Enless products we tested are responsive and flexible, and MEUNGO was very impressed by the wide range of Sigfox sensors from Enless Wireless, the high power of the batteries and the connection speed of the products. We are pleased to provide our joint customers with an optimized visualization and data exploitation fed by Enless sensors on our platform. "
The combination of Enless Wireless and MEUNGO solutions enables real-time, enhanced decision making through the added value of data to ultimately optimize asset performance across the enterprise. The added value also lies in the adaptability and scalability of the solution: the customer can if he wants to configure his dashboard according to his needs. Via an intuitive manipulation the user has the possibility to add / move widgets to reveal the information that is relevant to it. "We want to anticipate the needs of our customers and allow them, while retaining support, to configure their future sensors and create their own notification and alerting rules. We consider it to be a particularly important factor in our ever-changing world. "
About MEUNGO :
MEUNGO is a young Dutch company providing a data platform deployed in the smart building market in the Netherlands, Germany and Australia.
MEUNGO is distinguished by the speed of implementation of the solution at the end customer (the visualization of the data is made possible in less than 24 hours) as well as by the possible customization of the interface by the customer who thus retains full control on the management of his data and devices.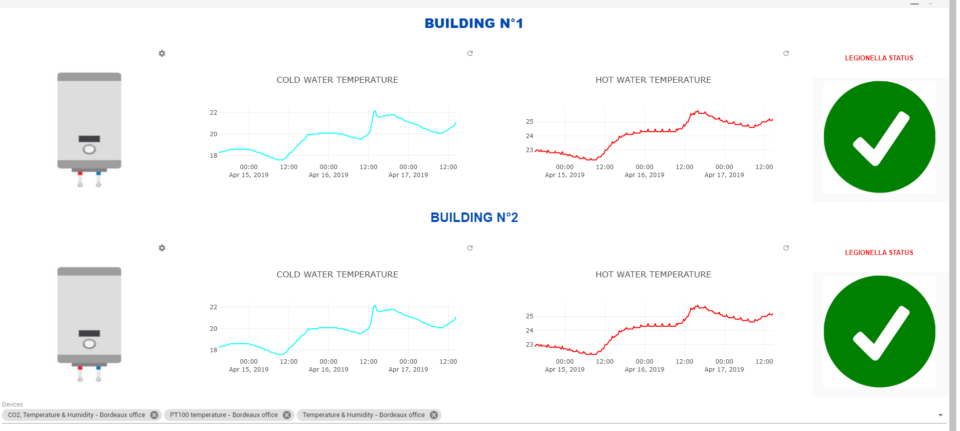 Click on the icons below to post this article on social networks >>>