Enless joins French Tech and the Smart Buildings Alliance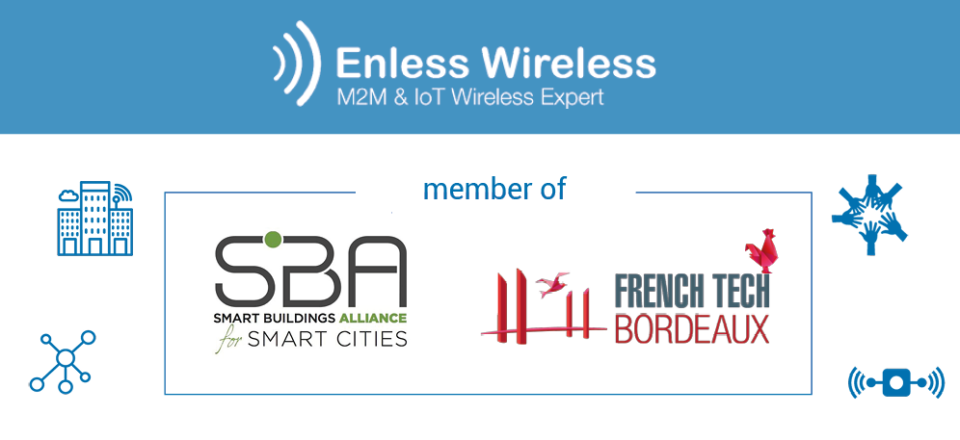 The start of 2019 was also an opportunity for Enless to strengthen its connections within the IoT ecosystem. The company is joining the dynamic French Tech association as well as the Smart Buildings Alliance which represents all Smart City industry sectors and players.
French Tech, an ecosystem of French startups and players focused on new technologies, aims to create momentum and generate growth in its ecosystem by encouraging networking among its players, in liaison with State institutions. On April 3, French Tech Bordeaux was appointed the Capital of French Tech, which should boost the momentum of the local ecosystem. "This 'French Tech Capital' label strengthens our vision and conviction that French Tech Bordeaux is growing bigger and developing primarily thanks to its dynamic ecosystem," says Jérôme Leleu, President of French Tech Bordeaux.
The Smart Buildings Alliance, formed in 2012, brings together some 250 organisations involved in developing the Smart Buildings industry. Its members – industrial firms, service companies, engineering firms, architects, builders, promoters, developers and innovative startups – are all helping boost the value of building construction by tackling the major challenges which are digitization, the environment, and sustainable development.
Some key figures about the IoT – Smart Buildings ecosystem:
The Internet of Things for SmartBuildings in the service of the SmartCity will represent some 216 billion euros by 2022.*
Some 25 billion connected devices will be in play by 2020!*
*Source : IDC and Sogeti Consulting
Click on the icons below to post this article on social networks >>>