GREEN OPTIMA & Enless partner to address the United Arab Emirates market!
Enless Wireless follows its export development strategy by targeting new markets and countries. The United Arab Emirates is a dynamic area for the smart building / energy efficiency market, with real opportunities. Green Optima has been selected as the right partner to distribute the Enless Wireless smart building energy efficiency solutions. 
Indeed, the UAE has experienced an exceptional digital transformation in recent years and emerged as a leader in innovation led growth. In this aspect, national-level policies such as the UAE Energy Roadmap stand evidence to the UAE's response towards the global emphasis on sustainability and energy efficiency. Within the past years, there has been an increasing agreement between occupants, owners, developers, facility managers, distributors, and OEMs to leverage technology to increase efficiency and savings. It was, thus, especially important for Enless to find the good partner to perform there.
Green Optima is a well-known and experienced system integrator delivering innovative, high quality, economically orientated integrated building management solutions since 2006. Its team of experienced professional engineers deliver customized solutions with top of the range control, monitoring, energy and cost-saving objectives as a priority.
Green Optima is also a distributor of Tridium and Priva brands.
They started to integrate LoRa solutions in 2018 for metering applications, debuting with Emirates Golf Club and Dubai Gold Club projects.
The Company has large reference projects to their credit such as the IBMS retrofitting of Park Place Tower, in Dubai or the implementation of IBMS for Khalifa Port of Abu Dhabi.
Through its partnership with Enless Wireless, Green Optima aims to enable building owners and operators to access technology and automation features which enhance efficiency, productivity, savings, and sustainability.
Bhadra Prasad, Divisional Manager at Green Optima says:"We are very happy to have chosen Enless Wireless, which provides easy configuration for LoRa WAN. Enless managed to make obsolete the process of complex engineering of LoRa and bring in an ease of functionality, be it for LoRa WAN or Private mode usage. Enless Wireless products have no match within the UAE market. By enabling LoRa WAN to communicate with any gateway, the solution is cost efficient and thoroughly implemented in green buildings for environmental monitoring. Our partnership with Enless Wireless enables us to offer our clients a plug and play solution which, in return, provides them with considerable benefits in terms of cost and energy efficiency as well as adherence to sustainability requirements. "
Enless Wireless is confident regarding the collaboration with Green Optima which, based on its strong expertise, is the right partner to address systems integrators in the UAE.
"We are happy to officially start our partnership with Green Optima and we look forward to a prosperous collaboration between our two companies!" says Victor Petit, key account sales engineer at Enless Wireless.
The whole Enless Wireless range of LoRa and LoRaWAN devices for the UAE market is now accessible through the Green Optima website. To view the range and get in touch with Green Optima, please go to www.greenoptima.ae/enless-wireless .
About Green Optima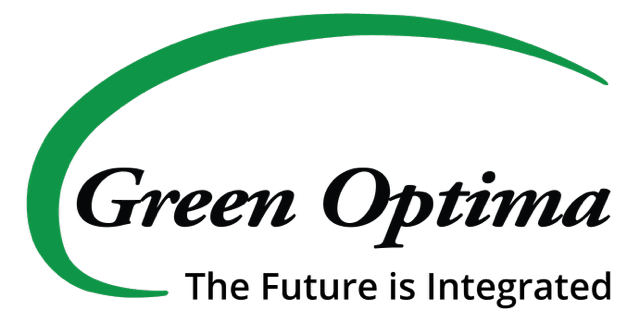 Founded in 2006, Green Optima is a reputable and experienced system integrator, delivering innovative, high-quality, and economically orientated integrated building management solutions. It is actively involved in successfully implementing integrated automation solutions, in both Public and Private sectors, for retrofit and ESCO companies. Its core strength is the proven ability to timely deliver and implement cost-efficient solutions, at high-quality professional levels, being backed by a strong projects' portfolio.
Green Optima vision is to be known as the leading technology and service provider for sustainable buildings, based on Greentech and Smart Buildings. The Company is dedicated to continue being an active member of the global community and to making greener, more connected, and smarter city infrastructure.
Green Optima's mission is to provide clients with tailor-made, business-oriented solutions, leading to sustainability, energy, and cost-efficiency, while maintaining the highest levels of professionalism.
Their team strives to optimize building operations, through an integrated approach to building management systems, all while caring for the environment. Green Optima's wide range of solutions focuses on enhancing and optimizing the living environment for occupants, facility managers and building owners. They leverage the latest technology to provide smart solutions based on AI, IoT and Machine Learning.
Click on the icons below to post this article on social networks >>>