Indoor air quality : health issues and monitoring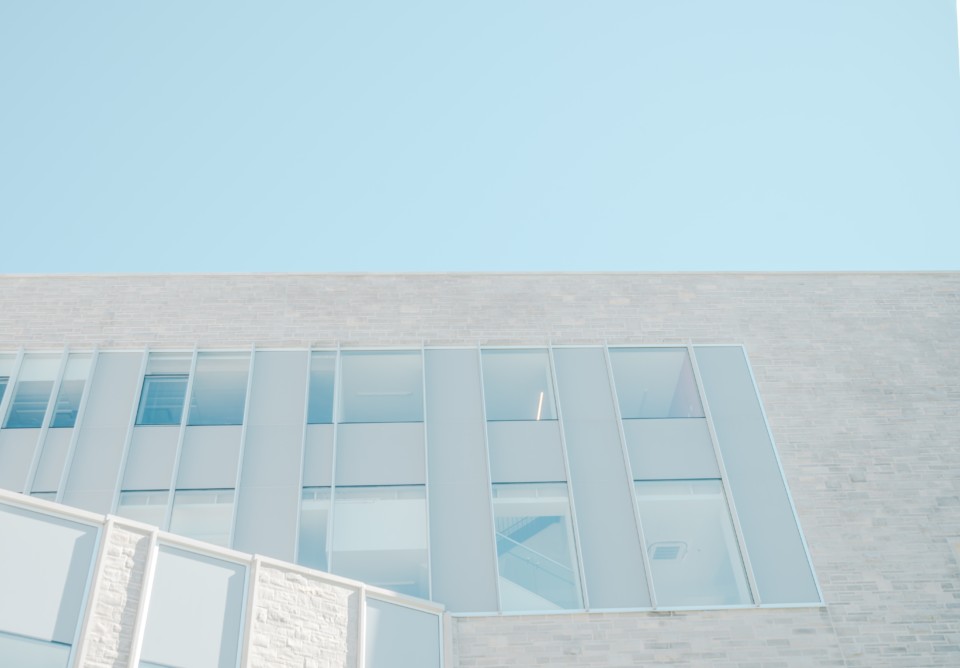 Pollution and health challenges
The quality of the indoor air that we breathe is a challenge that resonates strongly in our societies today. Publicly accessible buildings such as nursing homes, health establishments, and schools for children are the most vulnerable, which is why in recent years we have been seeing a tightening of standards, put in place by governments aimed at local authorities and public and private landlords (French governmental decree no. 2012-14 [FR] in particular) .
The Ministry for Ecological and Solidarity Transition also reports that the French spend more than 80% of their time in enclosed public places, where the surrounding air is not always good quality and may constitute a potential health hazard.
Pollutants that may be present inside or outside a given building include cleaning and maintenance products, CO2 emissions, various particulates (volatile compounds…), excess humidity…
The consequences on our health should not be taken lightly: headaches, allergies, breathing difficulties, problems concentrating… without counting the associated economic cost estimated at some €19 billion per year in France.
But how do you guarantee that a building will be healthy for users? What action plan should we adopt to ensure proper monitoring and effective air-cleaning?
Monitoring: to preserve the environment for the most vulnerable
The need to introduce monitoring of ambient particulates and gases as well as relative humidity is real. This type of monitoring means continuously measuring air quality in the buildings concerned.
The installation of dedicated communicating sensors, linked to an efficient visualisation and analysis system, allows real-time monitoring of airborne gas and particulates.
Enless announced in early February the release of its ambient CO2, temperature and humidity transmitter aimed at improving the comfort of occupants of publicly accessible buildings.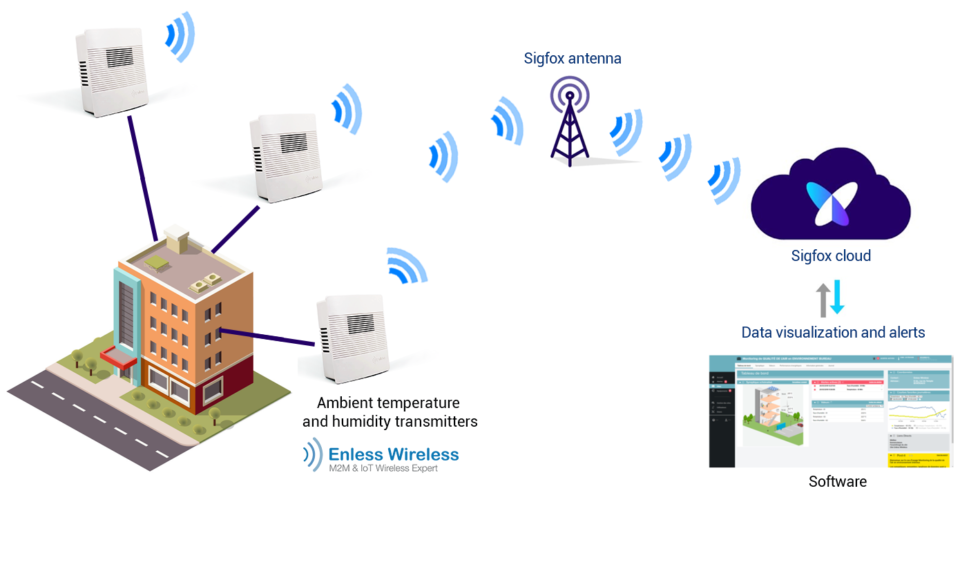 This transmitter could communicate using the Sigfox protocol as shown in the drawing below, or inprivate mode, using Wireless M-Bus 169MHz .
New products are expected for the end of the year, in particular the VOC transmitter that can monitor air pollution by measuring airborne particulates.
Click on the icons below to post this article on social networks >>>