Innon Energy Limited has been appointed as the exclusive distributor of Enless Wireless devices in the UK and Ireland
The collaboration between Enless Wireless and Innon Energy comes as a result of both companies sharing the same ethos and values. In working together to serve the UK and Irish markets Enless and Innon are aligning their strategic objectives with the only goal to bring benefits to the clients.
The partnership with Enless Wireless enables Innon to offer their clients reliable and high-quality Wireless Sensors. This means that customers in UK and Ireland can now enter into a wider range of IoT solutions. It also means that any solution that offered it come fully documented and supported by our team, giving clients confidence and reducing any frictions when it comes to adopting new technologies.
The collaboration between Enless Wireless and Innon Energy sees Innon become a distributor of Wireless M-Bus, LoRa(WAN) and Sigfox ranges of receivers, transmitters, signal repeaters and accessories for the United Kingdom and Ireland.
The range is available to order on the Innon website
www.innon.com/collections/enless-wireless-sensors

Innon Energy operates within the BMS (Building Management Services) industry providing online learning courses, bespoke training workshops and distributing solutions that include IO Modules, Displays, Controllers, Meters, Converters, Modems & Switches and Niagara 4 Services, Supervisors & Controllers.
Who Is Innon Energy Limited?
Innon Energy was founded in 2012 with the desire to help building automation engineers maximise the performance of the products and technology that they use.
Sharing knowledge is at the heart of everything that Innon does, enabling their clients to choose the solution that matches their requirements and importantly providing the training and support they need to maximise their potential.

Client care is a core facet of Innon, which is reflected in the payment terms they are able to offer clients and provide next day delivery for UK orders. To help clients avoid Brexit related disruptions orders for outside of the UK are distributed from their wholly-owned subsidiary in Europe, Innon Romania.
Innon Energy serves over 350 companies across the United Kingdom, Europe, USA and Asia.
Connect with Innon on social media >>>
https://www.linkedin.com/company/2779696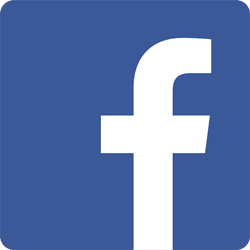 https://www.facebook.com/innonenergy
@InnonLTD
@innon_energy
Who Is Niagara Engineers Group?
Created specifically for Niagara and N4 engineers worldwide, this is a private group for conversations around Niagara questions, technology, and support >>>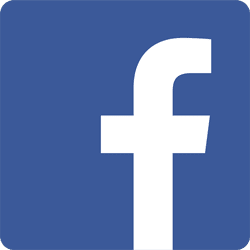 https://www.facebook.com/groups/NiagaraEngineers
Who is Enless Wireless?
Enless is a French manufacturer of IoT and M2M radio devices dedicated to energy monitoring applications.
Enless has been active for more than 10 years it the telecommunications field, with always the same philosophy : provide easy to use, robust and reliable radio solutions to its customers. So far, nearly 200.000 Enless devices have been dispatched across Europe. Among the 500 Enless Wireless's clients you can find system integrators, operators and value added distributors such as Innon.
Enless Wireless has a strong experience in automation through two distinct protocols (Wireless M-Bus and LoRa) that allow to collect radio data on PLCs. Enless also focuses it growth on IoT technologies such as Sigfox and LoRa(WAN). All these long range / low power protocols are usable in Europe with no restrictions.
Click on the icons below to post this article on social networks >>>