Enless Wireless invests in the Wize 169 MHz technology !
>> Find at the bottom of the article the features of the Wize 169 MHz technology and the details of the Enless Wireless Wize developments available from May 2021! <<

At the beginning of 2020, Enless Wireless joined the Wize Alliance, an international alliance which promotes the Wize 169 MHz LPWAN (Lower Power Wide Area Network) standard, for the internet of things. The French origin organisation brings together the principle European and International stakeholders from government services and industrial sectors.
15 million objects are already connected to Wize technology, through the 169MHz frequency, mainly for applications of smart utility meters, as Anne-Cécile Bellanger, Director of the Communication Committee for the Wize Alliance explains:
"At this time, Wize technology covers nearly the whole of France thanks to the deployment of intelligent gas meters by GRDF, which has already installed 9 million of the 11 million meters planned for 2025. Today, we have a total of more than 15 million meters deployed throughout the world and in particular in Europe, but also in Asia, North Africa and Australia where Suez has a presence."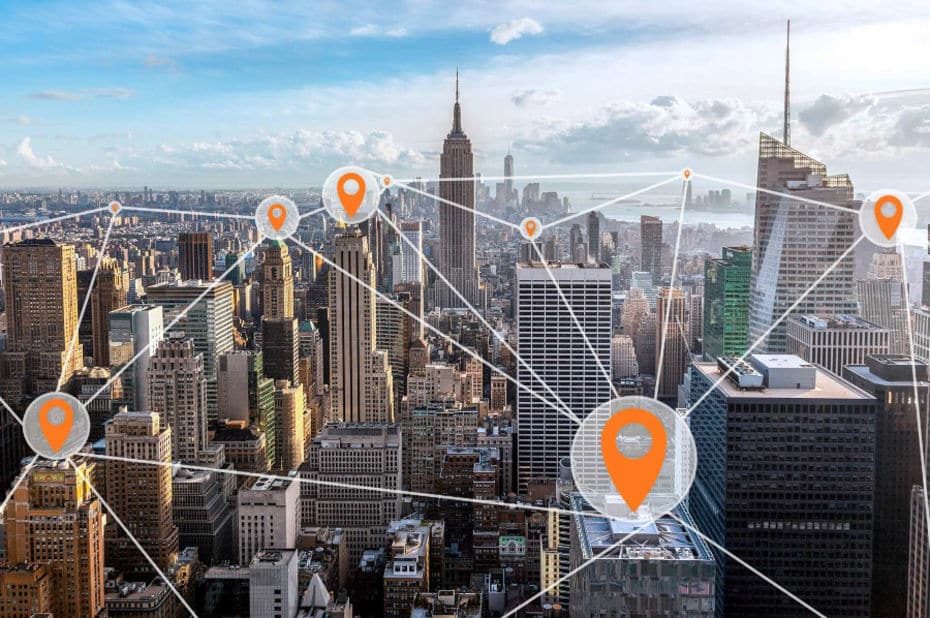 It is in this context that Enless participated along with Bordeaux Métropole Énergies, at the beginning of the 2020, in a call for projects led by the Alliance aimed at stimulating and developing the creation of new uses for the Wize technology, in response to challenges posed by suburban and rural environments.
"Our decision to connect our existing applications to Wize technology was rather natural since we had already five years of experience of using the 169 MHz frequency band through the Wireless M-Bus protocol and we can benefit from solid expertise of the smart building market and its smart metering applications" Bruno Petit, CEO of Enless Wireless explained, before adding: "Wize technology offers real advantages including bidirectional communication, wide range and permeability which means we can efficiently address deep indoor applications". [>> You can see the features of Wize technology at the end of the article.]
>Get the complete interview with Bruno Petit, the CEO of Enless Wireless<
Enless Wireless, and two other industrial players (Alciom and Hydrelis), have been chosen and have been awarded a development budget to assist with the implementation of innovative products, mainly directed towards the measurement of air quality, of temperature and some additional industrial applications linked to Building Management Systems.
These applications are promising and testify to a real need, as mentioned by Thibault Stabat, Sales Manager for Iowizmi (a GRDF affiliate and specialised operator in the LPWAN 169MHz, IoT) and member of the Wize Alliance:
"In 2021, the Smart City will be a real market and many territorial communities wish to accelerate on this type of project. Applications are real with acceptable ROIs. A very promising applicatione will be Air Quality as cities have well understood the advantage of providing their citizens with quality of life information to reinforce their ecology projects over the territory."
Anne-Cécile Bellanger, Director of the Communication Committee for the Wize Alliance also, commented on the arrival of Enless Wireless within the Alliance, coming to add value by developing new WIZE applications:
"WIZE Alliance is delighted to welcome Enless Wireless into our organisation, it being a recognised building energy efficiency player for many years on the French and European Market. The integration of Enless Wireless is a real benefit for the Wize community, their solutions allowing the catalogue of Wize connected IoT applications to grow and to move into the smart buildings' market, completely compatible with our technology."
You will find the details below of Enless Wireless's Wize developments available as of the month of May 2021 and previewed at the SIDO 2020 exhibition that took place last September in Lyon and in which Enless hosted a corner on the Wize Alliance stand.
Enless Wireless also participated in a round-table hosted by Wize Alliance on the new applications and opportunities in the LPWAN ecosystem.
> See the replay of the round-table which took place during the SIDO 2020 exhibition<
Wize Enless Wireless Developments
3 new Wize indoor environment transmitters
WIZE Temperature/Humidity Transmitter
WIZE VOC*/Temperature/Humidity Transmitter
WIZE CO2/VOC*/Temperature/Humidity Transmitter
VOC* Volatile Organic Compounds
4 new hardened Wize transmitters – IP65
WIZE temperature transmitter with 2 external probes
WIZE temperature transmitter with integrated sensor
WIZE analogue transmitter with 4/20mA interface
WIZE status change (ON/OFF) transmitter
Special features of the WIZE 169 MHz technology
There are numerous advantages of the Wize technology!
> Interoperability – communication is possible between systems with access restrictions
> Wide range and deep-indoor – Thanks to the low 169 MHz frequency band, the connection of difficult access objects is made possible
> Solid and secure bidirectional communication – Communicating infrastructure is able to securely receive and sent remote information, by means of data encryption (sending commands, software updates, change of settings, etc.).
> Low consumption – Energy efficient Wize technology allows communicating objects to be integrated with high battery life.
Click on the icons below to post this article on social networks >>>