Monitoring Domestic Hot Water Systems at a Retirement Home in southern France
EMC2, WIT and Enless are working together to ensure the safety and comfort of the most vulnerable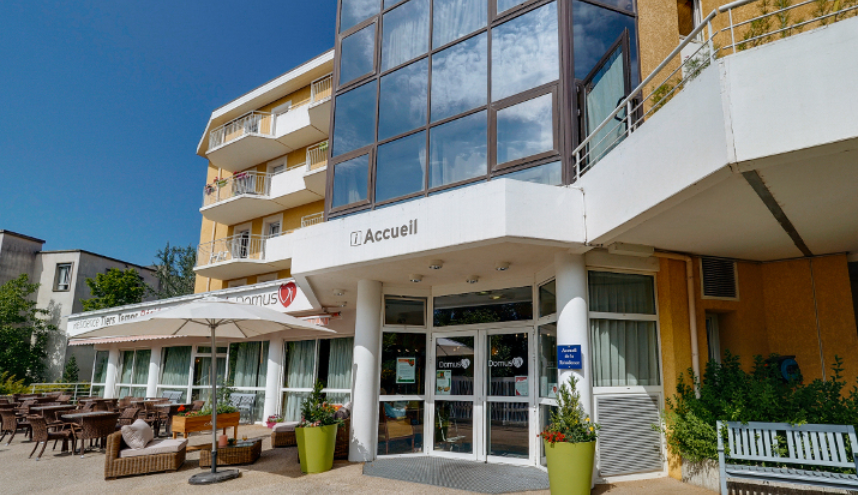 France imposes stringent obligations on publicly accessible establishments (hotels, restaurants, etc.), all the more so when the public is regarded as vulnerable or at risk.
Case in point is a Retirement Home in the French Provence-Alpes Côte d'Azur region, which has recently been fitted with a domestic hot water monitoring system.
The project was rolled out by the French company EMC2 Energies Maintenance Chauffage Climatisation[FR], an energy management company focusing for over 35 years on the sale and installation of HVAC systems in  the Hautes-Alpes and Alpes-de-Haute-Provence French regions. EMC2 offers two integrated regulation services and is the exclusive WIT regional partner and expert in environmental and energy transition, with whom Enless Wireless has been closely working for five years on a wide range of building energy efficiency optimisation projects.*
To monitor the entity's DHW systems, 20 Enless Wireless temperature transmitters with external contact probes have been deployed at the inlets and outlets of the water systems, communicating via Wireless M-Bus 169 MHz private radio mode.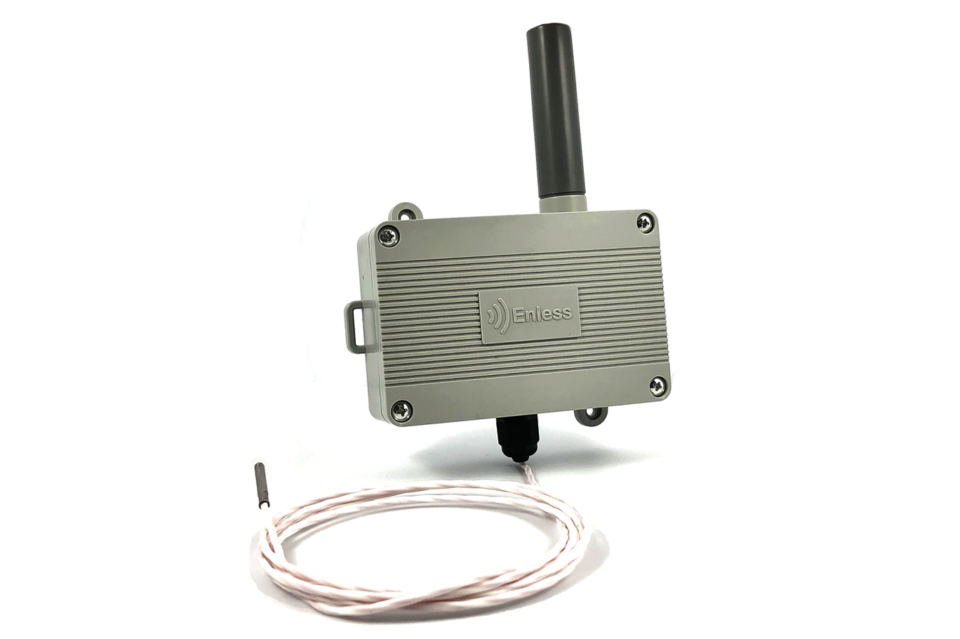 The data retrieved and automatically sent every 15 minutes to the robot is then analysed via an inbuilt WIT monitoring system.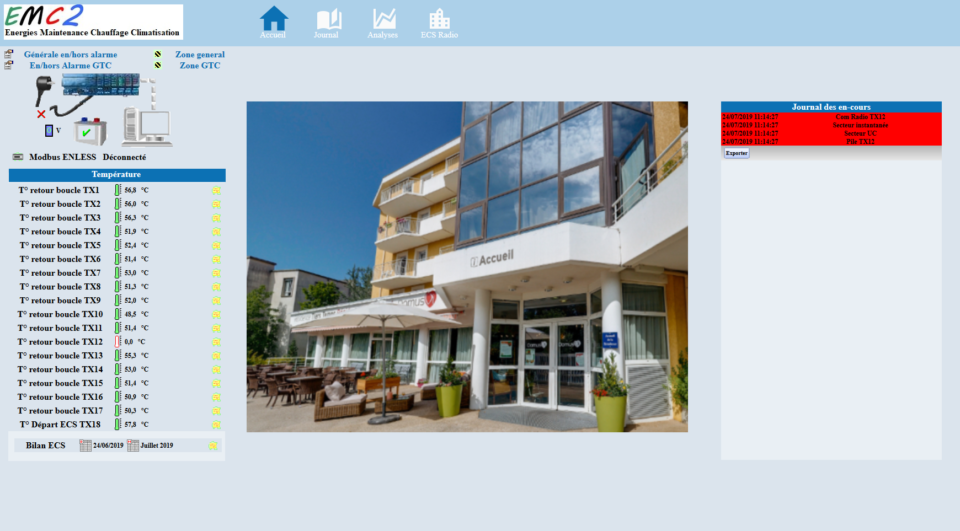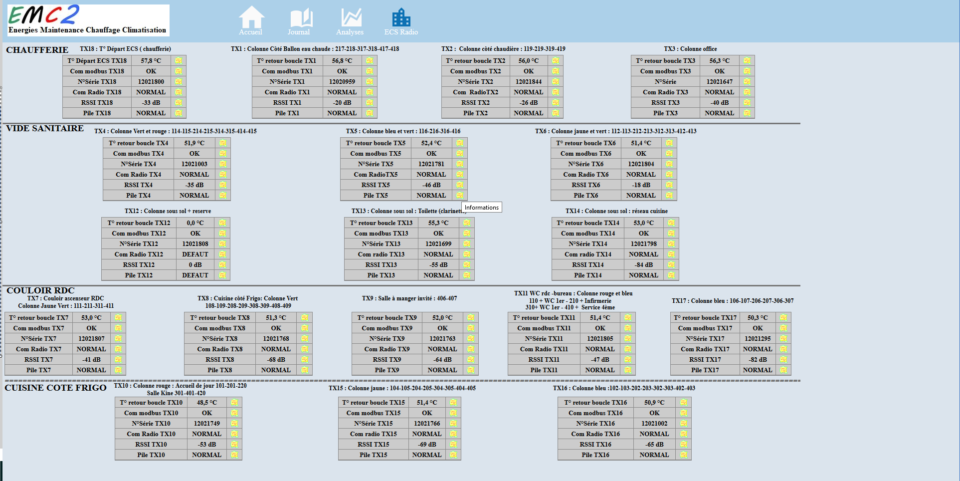 In the event of a discrepancy the monitoring system sends an alarm, and alert messages are then automatically sent by email or sms to maintenance staff, i.e., the support staff at the Retirement Home and the EMC2 maintenance staff, who, depending on the level of urgency and importance, react to prevent the risk of spread of Legionella.
The risk of spread of Legionella persists if pipeline temperatures are less than 50°C in the return loop and 55°C in the flow loop.
David Marchetti, Head of Automation and Maintenance at EMC2 says : "The purpose of installing these systems is not limited to control of Legionella or leak detection ; they have many benefits! The solution achieves real energy savings by meticulously controlling the temperature of DHW systems and making it possible to detect boiler malfunctions and power cuts, for example. It also minimises human maintenance which has been very costly in the past: a technician would have to manually read meters every day; and the less frequent they were the much less accurate they would be. Automation has been an outstanding success. "
The installation of a remote monitoring system for DHW at the Retirement Home has already detected many flaws in the lines. Low-temperature alerts have made it possible for system maintenance teams to adjust the lines by adding check valves.
EMC2 and WIT intend to deploy this solution at other sites.
"Enless transmitters work great – they are easy to set up compared to some other products on the market. The Modbus works very well and peering is no problem," says David Marchetti, EMC2
*About the WIT- Enless Wireless partnership:
WIT, a French company specialising in energy transition[FR], and Enless Wireless, have been working together for nearly five years on projects to equip social housing and student housing establishments.
Through these regional expert partnerships, WIT has marketed and integrated nearly 1,700 Enless Wireless M-Bus transmitters. Most of the deployed solutions feature Enless Wireless Pulse, Pulse Atex transmitters designed to remotely read water, electricity and gas meters as well as Enless Wireless temperature sensors.
The trusting relationship between the two players is based on the outstanding benefits of the range of Enless Wireless M-Bus 169 MHz products : long range radio communication, long battery life, and product reliability.
Maxime Bignon, Head of Product & Customer Support, says: "Enless sensors guarantee our customers real reliability, range, and more-than-satisfactory performance, allowing fewer receivers and repeaters. They also have a very long battery life. We have no hesitation in suggesting them to our customers, and are consistently receiving positive reviews; and our staff don't have to revisit sites! "
> Discover our range of Wireless M-Bus products <
See other similar case studies:
Hotel sector: the value added by connected maintenance for DHW management
OFIS – VEOLIA integrate continuous prevention in DHW systems thanks to Enless sensors
Click on the icons below to post this article on social networks >>>