New product : remote reading transmitter compatible with GrDF GAZPAR meters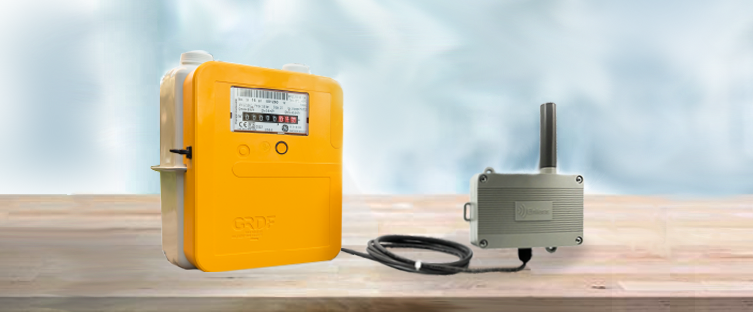 Enless is set to offer by late May / early June, a standard-setting transmitter for remote reading of Atex-certified gas meters that will be compatible with the new GRDF Gazpar communicating meters.
This sensor will be made available to integrators to enable them to upload Gazpar meter data without having to rely on GrDF's interface which provides end-customers with an app to visualise their daily consumption directly.
GRDF plans to have 11 million natural gas customers' homes fitted with Gazpar meters by 2022.
The Enless Wireless GAZPAR-meter-compatible remote reading transmitter will be available in Sigfox High Power and Wireless M-Bus 169 MHz versions.
Atex-certified, it will have a long battery life (5 years for a programmed transmission every 5 minutes in 169MHz Wireless M-Bus version and 5 years for transmission every 20 minutes in Sigfox High Power version), as well as very-long-range radio.
Want to place an order or obtain more information? Contact our sales desk now at contact@enless.fr!
Click on the icons below to post this article on social networks >>>