Enless and HESA partner to serve the Italian market
HESA will distribute the Enless radio solutions in Italy from the beginning of 2021
Enless Wireless keeps intensifying its export activities especially in Europe, driven by the recent lauching of its news LoRaWAN range of devices which is now available for any use based on the 868 MHz radio frequency band.

A recent agreement has been reached between the Italian distributor HESA, the top-ranking company on the security Italian market for electronic security and CCTV surveillance and the French recognized IoT manufacturer Enless Wireless to organize the publicizing and commercializing of Enless' LoRa(WAN) sensors in Italy.
As a start and in accordance with the historical activities of HESA, the main efforts will be placed on two first sensors which are the following: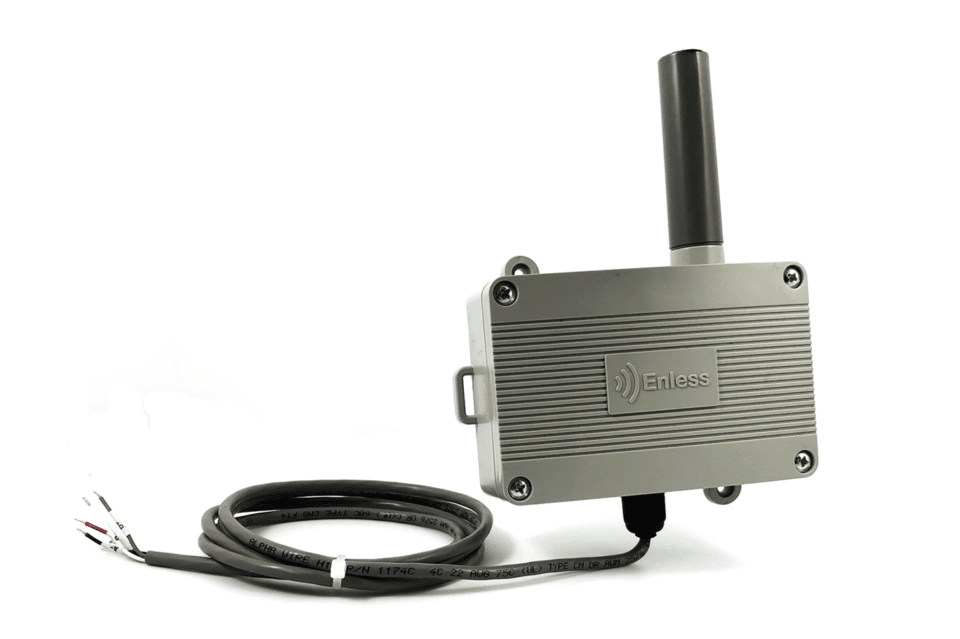 However, the full range of Enless devices dedicated to energy efficiency monitoring applications will be available for commercialization on the HESA website : shop.hesa.com/it/ .
HESA intends to promote the complete range of Enless Wireless IoT sensors through multiple actions such as product promoting webinars attended by HESA network of clients, authorized dealers and installers. "This is a good opportunity to boost Enless Wireless IoT sensors awareness in Italian Market. Moreover it will be leading to a deep knowledge of each Enless product available on HESA catalogue", says Carlo Hruby, CEO of HESA S.p.A.
Carlo Hruby also adds : "We are pleased to announce the partnership with ENLESS and we are confident that it will bring important results for both our companies and for our Customers. The LoRaWAN long range and low power radio transmission system offered by ENLESS allows us to offer our clients a radio transmission system suitable to respond effectively to the current needs expressed in our country in many vertical markets, for managing and monitoring energy performance in buildings. With its features, LoRaWAN is the best solution in many different applications, such as automation, building automation management and can be integrated to outdoor detectors, irrigation devices, remote measurement devices and much more. It is a pleasure for us to propose this reliable system to our installers and system integrator partners through technical-commercial webinars and other initiatives".
"Within the Enless Wireless team, we look forward to starting this new partnership with HESA, which has a solid structure and history in Italy. The relationship with their teams is promising and we both believe that new opportunities are to be developed together in Italy in the smart building and smart energy sector" says Laurent Lasserre, Sales Engineer responsible for the Italian market at Enless Wireless.
About HESA
Established in 1974, HESA S.p.A has been unswerving in its commitment to excellence and vanguard technology, to spearhead progress in the two branches of its business: electronic security and CCTV surveillance. Its activity embraces components for industry and features a range of special performance, high quality products, as well as efficient and state-of-the-art servicing to its customers. The company has an acclaimed track record of almost 50 years in the industry, boasts a nationwide network of authorized dealers and installers and a long-standing partnerships with the principal makers of technological systems. Such features make HESA S.p.A the top-ranking company on the market. Headquartered in Milan, with a logistic center in Florence and one agency situated in Palermo, HESA provides an efficient distribution and excellent services to clients.
Click on the icons below to post this article on social networks >>>