Enless Wireless announces its partnership with Shorrock Automation to cover the South African market.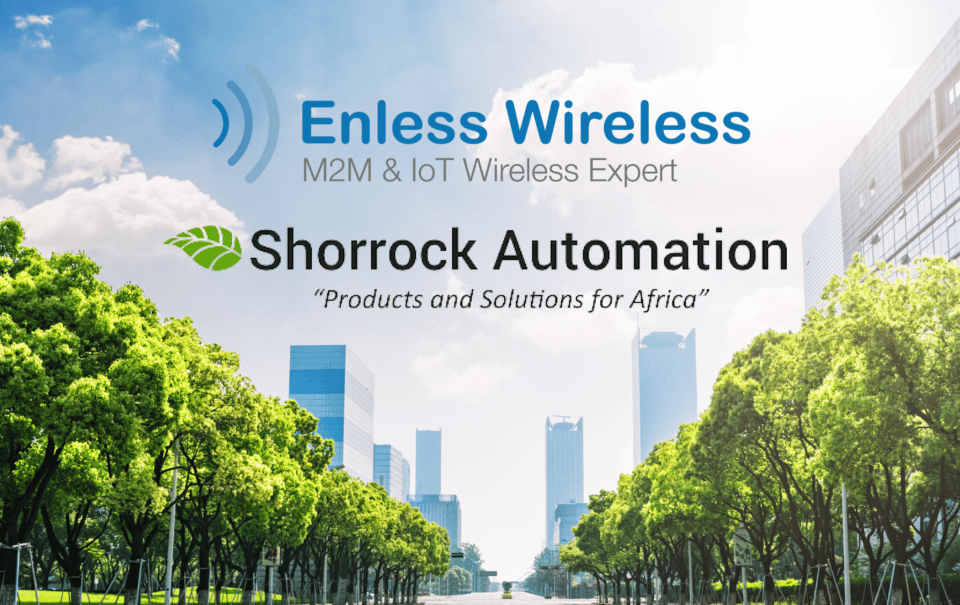 Enless Wireless continues to expand its export business, particularly in South Africa, through its new partnership with Shorrock Automation.
Shorrock Automation has been active in South Africa since 1975 and specialises in the automation sector. With more than 28 years' experience in the industry, Shorrock Automation provides automation solutions for the energy efficiency sector of the building industry, among others.
The integration of the LoRa(WAN) offer developed by Enless Wireless meets Shorrock Automation's need to offer a competitive and high-performance radio transmitter and receiver.
« We are delighted to formalise our partnership with Enless Wireless, manufacturer of IoT and M2M radio sensors. This collaboration allows us to offer the South African market with a turnkey solution, from sensor to controller, for building automation and energy efficiency monitoring applications. The Enless LoRa(WAN) product range covers a wide range of applications and meets the needs of our customers. Enless offer is perfectly complementary to the products historically distributed by Shorrock Automation. » – Chris Cronje, Shorrock Automation CEO.
Click on the icons below to post this article on social networks >>>