Modbus receiver LoRa – TCP/IP and RTU RS485 / RS232 interfaces
Reference : RX MODBUS 500-302
Only for use in Enless proprietary LoRa mode. Not compatible with LoRaWAN mode.
RS232/RS485 RTU and TCP/IP interfaces
Can handle up to 40 transmitters
Compatible with Modbus PLCs
Power supply 7.5 – 24 V
Quick and easy to install
Applications of the LoRa Modbus receiver
The Enless Wireless Modbus LoRa receiver is compatible with PLC or controllers that have a Modbus RTU RS232/485 or TCP/IP interface.
The Modbus receiver can manage up to 40 sensors (Enless sensors only).
The RX MODBUS collects data from Enless sensors and makes it available in a Modbus table. Modbus registers in the receiver's table can be polled by the BMS system to process data.
It is also possible to write to the Modbus registers of the receiver to reconfigure the already installed sensors and/or add new ones.
The receiver is externally powered from 7.5 to 24V.
As a reminder, the Modbus receiver is compatible with Enless proprietary LoRa mode (not LoRaWAN). To learn more about the differences between proprietary LoRa mode and LoRaWAN, please refer to our knowledge base video.
Technical Specifications
| | |
| --- | --- |
| Communication mode compatibility: | Enless proprietary LoRa network. (Not compatible with LoRaWAN mode) |
| Interfaces: | Modbus RS232/RS485 RTU and TCP/IP (configurable via embedded web server) |
| Dimensions: | L 118 x H 79 x D 43 mm |
| Power supply: | Main 7.5 up to 24 VDC or external 12 VDC power supply |
| Enclosure and IP rating: | ABS IP 60 |
| RSSI signal: | Accessible via embedded web server |
| LEDs: | 5 LEDs and 1 external power LED |
| Certification: | CE |
Discover our similar products
Interfaces: BACnet IP / BACnet MSTP
BACnet profile: B-ASC
Dimensions: L 118 x H 79 x W 43 mm
See product page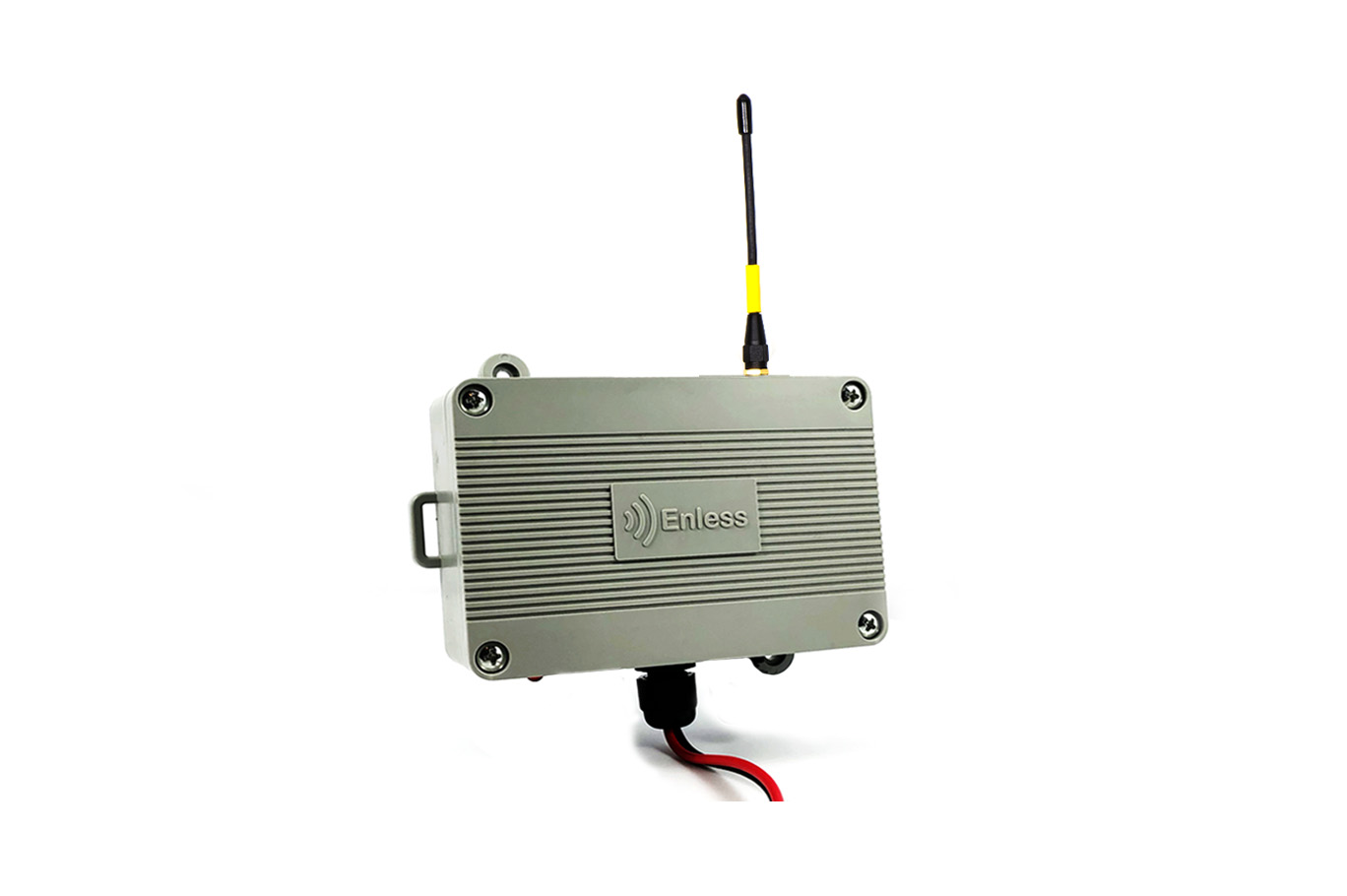 Dimensions: L 118 x H 79 x W 43 mm
Output power: 25 mW (14 dBm)
Enclosure and IP rating: ABS IP 60
See product page