SIDO 2020 ~ Enless makes its events return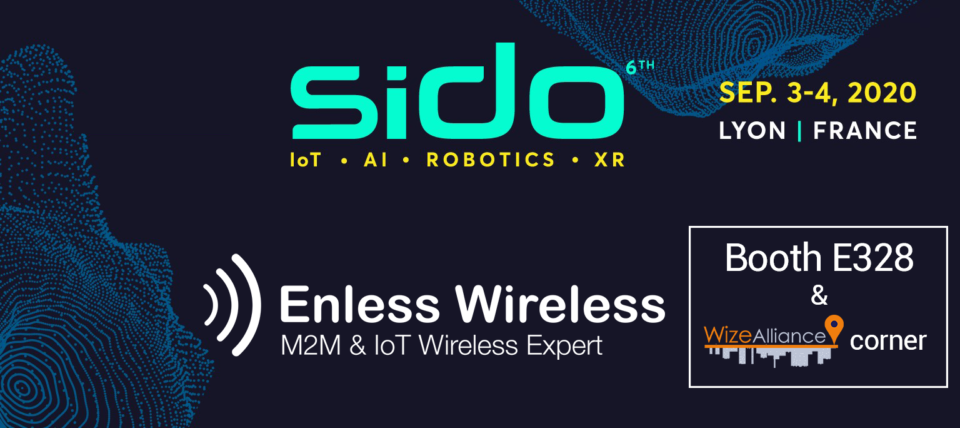 After a very disturbed economic and public health episode, the back-to-work period coincides with the progressive resumption of events and business encounters.
Enless Wireless will make its return to events next September 3rd and 4th in Lyon at the 6th edition of SIDO, the European IoT, AI and Robotics exhibition.
You can meet our teams and discover our innovations and especially our new complete range of LoRa / LoRaWAN products on our dedicated stand, at E328.


Enless will also host a speaker's corner and shall participate in a workshop on the stand of its partner, Alliance WIZE. It will be the opportunity to highlight our future WIZE product developments, following a call for proposals that we won last July, along with Bordeaux Métropole and the Suez group.
The Wize technology already connects 8 million IoT devices throughout the world using the 169 MHz frequency. It is industrialised in the sectors of water, gas, waste and building technical management.
Click on the icons below to post this article on social networks >>>