Hotel Sector : the value added by connected maintenance, when managing DHW systems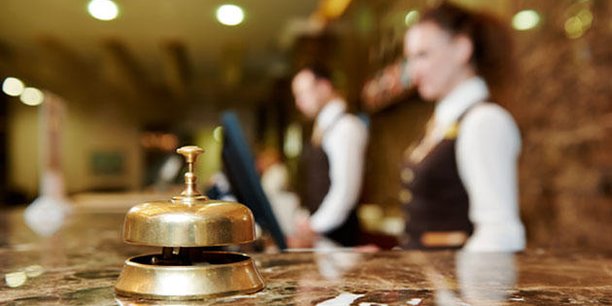 There are sectors where value-added lies in maintaining high quality-standards. This is notably the case in the hotel industry in the tourist regions of France, which is subject to stringent requirements. Automated real-time monitoring of the facilities involved, is critically important.
French regulations, furthermore, require hotels to take readings of their heating systems on a regular basis and hotel groups also impose relatively high respite frequencies (twice a day on average). The installation of an automated smartmetering solution including a system for real-time visualisation and alerting, allows establishments – often preoccupied with minimizing staffing costs – to dispense with manual readings.
Froid Méditerranéen, a firm that installs and operates HVAC systems (installing and renovating heating and air-conditioning systems) has been operating in this field for nearly 30 ans. Based in the Provence-Alpes Côte d'Azur french region and specialising in the hotels and local authorities sector (mainly schools and educational establishments), Froid-Med handles heating, plumbing, air-conditioning and even electrical requirements. It focuses mainly on French establishments, notably handling work for Accor Group hotels through its two sites, one in Marseille and one in Nice (Acces Froid-Med) with a team of 17 staff.
This heating expert has deployed numerous installations that incorporate Enless Wireless M-Bus 169MHz and Sigfox sensors, for monitoring domestic hot water systems as well as heat pump maintenance and management.
At one of the hotel sites that it manages, 10 temperature sensors with external contact probes were installed, communicating by Wireless M-Bus protocol radio at 169 MHz. The transmitters communicate to an Enless Modbus receiver which is itself connected to an Ewon gateway. Temperature readings are uploaded to the IOThink visualisation and alerting platform Kheiron, as illustrated in the following diagram.
Just recently, the installation detected faults in the existing heating system (domestic hot water was recirculating, creating conditions for Legionella). The rapid, automatic awareness of the fault allowed the establishment to act fast to prevent the propagation of bacteria and require the entire heating system to be replaced.
A second site equipped by Froid-Med is a Novotel-chain establishment. A number of Enless Wireless temperature transmitters with external contact probes, this time communicating via Sigfox radio protocol, were installed to manage the establishment's DHW system. Enless Wireless contact / status change report transmitters were also installed on heat pumps at the site. They recently identified a faulty restart of equipment by one of the technicians in charge of operating the site. The automatic real-time alert of a heat pump fault allowed the establishment to prevent the degradation of occupant comfort during winter and maintain the quality of its customer relations.
This Enless–IoThink Wireless "plug and play" solution deployed by Froid-Med has also been rolled out in numerous schools and educational establishments in the region to manage their HVAC systems.
To learn more about the solutions deployed, go to our website enless-wireless.com/en/energy-efficiency/ and our partner's website, the publisher of the IOThink platform www.iothink-solutions.com/ .
Click on the icons below to post this article on social networks >>>